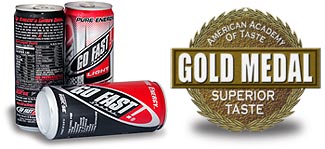 Jan 10, 2007
Scott Smith was flung 300 feet into the air by the GoFast Slingshot for a Discovery program titled
Stunt Junkies
. In the show and in the news programs broadcast about the stunt, skydive.com received valuable national and international exposure. Scott invited me to join him as a cosponsor, the producers gave us the OK, and
GoFast
was kind enough to let me participate and to share in the exposure of a highly publicized stunt.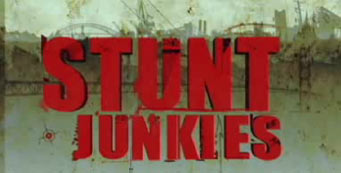 So I ran out to Perris with a backpack full of stickers, a skydive.com hat, skydive.com sweats, tee-shirt, chest strap cover, and too much ambition.
I assumed that it was OK for me to post skydive.com wherever it was cool with GoFast, and the guys at GoFast were very cool, or perhaps too busy to care. So I lurked around the set like a teenage tagger posting stickers wherever I thought the cameras might see.
I figured the 40,000 pound weight might be of some interest, and the guys who brought it could care less, so I slapped on the stickers. The weight was so weathered and rusty nothing would stick. So I spray painted black over the stickers and took them off. It was a work of art and the producers tolerated it, at least for the day.
To me, the set was perfect, and my predictions were too good. Cameras crawled around everything and could hardly miss skydive.com. At one point the producer pulled me aside to say "OK, enough, keep the ones you have but no more." They let me keep my graffiti up for the rest of the day, but the following morning it had to go.
Thankfully, skydive.com still had the hat, front and center, and when it was time to perform the stunt, Scott's chest strap said "skydive.com" loud and clear.
The program is going to be great for skydive.com, and the flurry of media around the event is already putting skydive.com on every broadcast network in the US as well as YouTube, Google, and all of that. This is a major media hit for skydive.com that will put us in front of millions of viewers around the world for years and reruns to come.
Its another step on the way to making skydive.com into a household word.
To learn more about the stunt, you'll have to watch the show or visit Stunt Junkies website. They already have a variety of stunts posted as videos on their website and this one will be included when the program airs.